flybrokenstraw.com
Welcome

Brokenstraw Airport is located in Pittsfield Pennsylvania and is the only public airport in Warren County.
Two flying clubs, Warren Aviation Club and Brokenstraw Soaring Club, make their home at Brokenstraw
as well as Valair Flying Service, who provides instruction and aircraft rentals. Fuel and oil sales,
hangar rental and aircraft maintenance are provided by Bill Holder as part of the airport services.

The airport was originally built by John Teconchuk in 1970 from a part of his family farm
which is located on the southern bank of Brokenstraw Creek, hence the name Brokenstraw Airport.




Before there was an airport - August 1969
Bill Holder purchased the property in 1992 and has completed several upgrades to the airport
including a new fuel farm, complete runway regrading and lighting, a new 10 unit t-hangar,
new office and pilot lounge and most recently a new maintenance hangar. Future plans include
runway lengthening, obstruction removal and more hangars.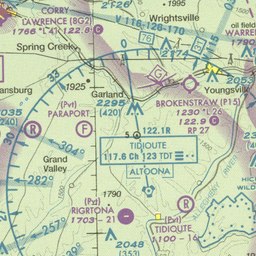 For airport information on AirNav.com click here.
To see sectional chart at SkyVector.com click here.
For a Google Map & directions click here.
For more information, contact Bill Holder or Sue Wonderling at 814-563-3166 or 814-563-4949
or rwholder@flybrokenstraw.com - sue@flybrokenstraw.com or click a link below.


What direction do you want to go? - Click on a link below!
Fuel & Hangers - Valair Flying Service
Brokenstraw Soaring Club - Warren Aviation Club