flybrokenstraw.com
Brokenstraw Soaring Club
Brokenstraw Soaring Club, Inc. was formed in the Fall of 2001 from a group of local soaring enthusiasts. There are eight founding members consisting of students, pilots and instructors that realized the great soaring conditions at Brokenstraw Airport and the surrounding area. A Schleicher K7 two place glider was purchased from Tim Mara of Wings and Wheels and during the Winter of 2001-2002, it was outfitted with new instruments and given a touch-up paint job. Also during the Winter of 2001-2002, Bill Holder, the owner of Brokenstraw Airport and one of the founding members, purchased a Piper Pawnee PA25-235D and leases it to Brokenstraw Soaring Club for doing aero towing.

The first soaring season of the club during 2002 was one of the most exciting seasons for everyone as the dream of soaring the Brokenstraw Valley area became a reality and our expectations were happily exceeded in the quality of thermals and lengths of flights that are far superior to other nearby soaring sites.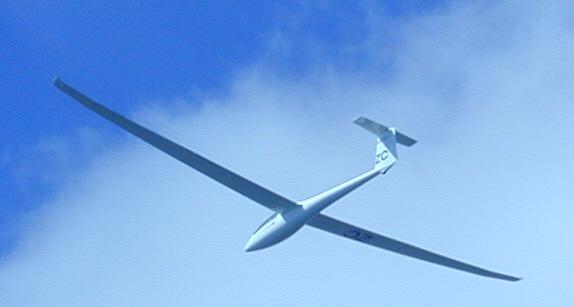 The highlight of the season came during the Labor Day weekend when we had our first annual Soarfest. Over 30 pilots with 20 gliders enjoyed fantastic conditions the whole weekend. Pilots from Aero Soaring Club in Mayville, NY brought two gliders and their Pawnee towplane and other guest pilots came from as far away as New Jersey, South Carolina and the state of Washington.



Club members personally or in partnership own over a dozen single seat gliders.
Our current club trainer is a two place L-23 Super Blanik.

Our single seat Slingsby Dart T.51/17R

For a schedule of current rates, please click here
A copy of our current Training Syllabus in Word format is available here


Home